Meet Cohort 2

TaCori Hayes, BSN, RN, IBCLC
Texas Children's Hospital
Houston, Texas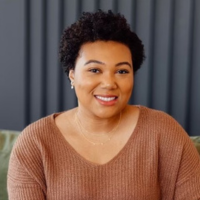 TaCori graduated with her Bachelor of Science in Nursing from Prairie View A&M University in 2015 and is a proud member of Delta Sigma Theta Sorority, Incorporated. She worked as a pediatric nurse for 5 years and has been a hospital lactation consultant since 2021. TaCori is also excited to be expanding to private practice.
TaCori became a nurse and an IBCLC, in order to provide all families with quality care regardless of race or socioeconomic status.
With everything she does, her favorite roles are as a "wife" and "mother". TaCori does everything with her husband, Larry and her three children, Nyla, Aiden & Kai at the forefront of her mind.
Personal Mantra: "God, grant me the serenity to accept the things I cannot change, the courage to change the things I can, and the wisdom to know the difference."
---
Hannah Jayne Harris, PsyD
Water Signs Community Perinatal Services
Springfield, Missouri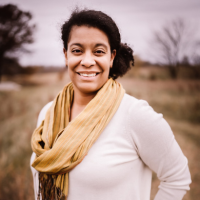 Hannah holds a doctorate in clinical psychology with a focus on integrated healthcare. She is an ERYT-200, an RPYT, a full spectrum doula and college psychology professor. Each day, Hannah works to help people understand and celebrate their bodies and unearth their confidence and authentic voice. She founded Water Signs Community Perinatal Services in 2022 in an effort to diversify the perinatal support network in her predominantly white area. When she's not in the classroom (as a teacher or a student), the delivery room, or the yoga studio, you can find her at home where she is a solo mom to an energetic toddler, a dog lover and a backyard chicken wrangler.
Personal Mantra: "When a man starts out to build a world, He starts first with himself And the faith that is in his heart - The strength there, The will to build." - Langston Hughes


---
Jacqueline Lambert, BS, CLC, CD, CWC1
HealthConnect One
Merigold, Mississippi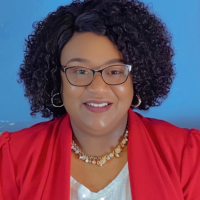 Jacqueline Lambert is a full spectrum doula, certified wellness coach, community health worker, certified Lactation Counselor and Mental Health First Aid Instructor. As the Community-Based Doula Manager and Trainer for Health Connect One (HC One), she has over 15 years of experience working with diverse organizations to create and implement breastfeeding support programs.
In 2015-2017, she received the WIC Breastfeeding Gold Standard Award for her work in Bolivar and Sunflower County in Mississippi.
In 2016, she helped start the first Delta Baby Café in Mississippi and in 2017 she was instrumental in starting her own Baby Café in Sunflower County.
In 2018, Jacqueline was featured in the Pacify Magazine with her Regional Team for piloting the Pacify App in Mississippi.
In 2019, Jacqueline received the Cultural Changemakers Award from the USBC.
In 2020, Jacqueline worked with a team to develop a breastfeeding discharge booklet for the South Sunflower County Hospital in Indianola, MS as part of the BUILD Health Challenge Grant.
In 2021 she was successful in co-developing and led the Doula Program at Delta Health Alliance. Currently, she serves as one of HC One's representatives to the United States Breastfeeding Committee (USBC), is an elected board member of the Appalachian Breastfeeding Network., and also serves on many breastfeeding, and maternal child health advisory boards that advocate for BIPOC families and communities.
Personal Mantra: "If I can help someone along the way, then my living won't be in vain"
---
Shakeya Lewis
Nurture.
Portsmouth, Virginia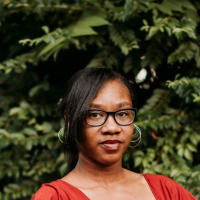 Shakeya is a mom of 2, soon to be 3. Her journey with breastfeeding began when she breastfed her first child at 19 years of age, and has been an advocate ever since. Shakeya's aspirations are to be an IBCLC, but until then, she aims to educate about breastfeeding, especially in the Black Community. Shakeya believes we need to change the narrative about breastfeeding and normalize it together.

Personal Mantra: Even if it seems that no one is listening, at least one person hears you and will carry on the knowledge. Each one, teach one.

---

Krista Lumpkins, Full Spectrum Doula, CHW
Birthing Beautiful Communities
Cleveland, Ohio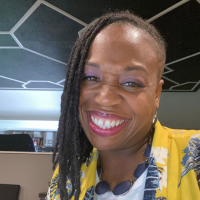 Krista, affectionately known as the "cool mom" has four amazing children ranging from college graduate to elementary school age. She breastfed all of her children with the longest stretch lasting until her child was 5 years old. She became passionate about birth-work and supporting mothers and babies after working through her own experience with postpartum depression. Healing is where she found herself, her strength, her voice and her determination to rise above any and all adversities!
Krista found her passion-work becoming a full spectrum doula with Birthing Beautiful Communities, a nonprofit organization dedicated to educating, advocating, supporting and empowering families in Northeast Ohio. Now in her role as the Sr. Director of Training and Community Impact she has the honor of training new doulas in the Cleveland and Akron, Ohio area.
Krista's mission and vision encompasses a "Whole Women's Institute" that supports birthing women through their birth, labor and postpartum periods. Educating full spectrum perinatal support doulas to empower, support and nurture women while they connect the dots of life and discover ways to combat systemic racism experienced in the medical systems.
Krista is a Community Health Worker, childbirth educator, member of the Junior League of Cleveland, the CAPPA (Childbirth and Postpartum Professional Association) New Members Committee and the Lamaze International Advocacy & Collaboration Committee.
Personal Mantra: We need women who are so strong they can be gentle, so educated they can be humble, so fierce they can be compassionate, so passionate they can be rational and so disciplined they can be free. - Kavita Ramdas
---
Chereka Moore, MSN, RN, CCM
United Healthcare
Southfield, Michigan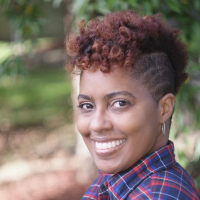 Chereka is an RN with almost two decades of experience, certified in case management with a diverse background in working with maternity, pediatric, and adult populations. Chereka has a great passion for maternal child health and maintains active engagement through volunteer work in the community with young pregnant women and various pregnancy related initiatives. Working with high risk populations continues to inspire Chereka to advocate for equitable health for women in her community. Outside of work, Chereka enjoys spending time with her husband, three children, and two fur babies. Teaching dance fitness classes has become Chereka's favorite pastime and allows her to stay connected to the community and empower others to live a healthy lifestyle.

Personal Mantra: Step out of the history that is holding you back. Step into the new story you are willing to create.
---
Sanpri Purdy-Porter, PC, IBCLC
Monroe, North Carolina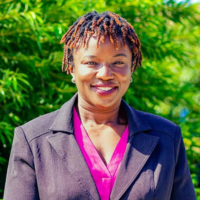 Sanpri is a newly certified International Board Certified Lactation Consultant (IBCLC) as of June 2022. Sanpri currently works as a lactation consultant for Atrium Health in North Carolina. Sanpri has also been a physical therapist serving Charlotte area facilities for almost 18 years. Sanpri takes pride in her volunteer work as a peer facilitator for Chocolate Milk Cafe' Greater Charlotte Chapter, providing support for Black Families feeding human milk to their babies. Sanpri is currently in the process of building a private telehealth lactation practice. She is also a fitness enthusiast, once serving as a run coordinator for Black Girls Run. Sanpri has been the wife to Jason for 17 years, mother of three to David (15), Thaddeus (8) and Nadiyah (4).


Personal Mantra(s): "I am a Champion" - Carrie Underwood (When I doubt my abilities)

"Good Morning, Gorgeous " - Mary J. Blige (When I doubt the beauty that radiates from inside out)
---
Charlotte Torres, PC, CLC, CBD
HealthConnect One
Chicago, Illinois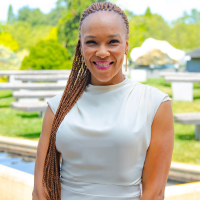 Charlotte Torres is a dynamic Breastfeeding Peer Counselor (PC), Community-Based Doula (CBD), and Public Health Professional. Charlotte has over a decade of experience in data collection management and supporting families on their Breast/Chestfeeding journey through one-on-one peer support, support groups and celebratory luncheons as a Breast/Chestfeeding PC at UIC Mile Square Health Center WIC while earning her CLC. She co-developed and co-facilitated Lunch and Learns for the faculty and clinic staff to encourage support and awareness of Breast/Chestfeeding within the communities being served. Charlotte is a member of the Chicago Region Breastfeeding Task Force (CRBFTF) and serves as an HC One representative for the United States Breastfeeding Committee (USBC). Currently, she serves as the Lactation Program Manager and Trainer for HealthConnect One where she co-facilitates Peer Counselor Trainings, facilitated focus groups at the University of Chicago, provides technical assistance and consulting to our First Food Equity (FFE) partners, the Illinois State Physical Activity and Nutrition Program (ISPAN), and North Shore Hospital Systems while also advocating for First Food Equity within BIPOC families and communities.
Personal Mantra: I am enough. You are enough. Period.
---
Portia Williams, BSN, RN, IBCLC
HER Institute & Baby Cafe USA
LaPlace, Louisiana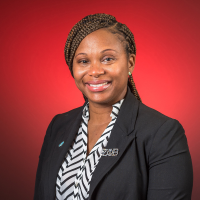 Portia Willams is a Maternal Child Health Community Advocate, Quality Improvement Specialist, Lactation Consultant, and Inaugural Vice Chair of the International Board of Lactation Consultants Examiners Commission on Practice. Portia is a member of Zeta Phi Beta Sorority, Inc., Omicron Nu Zeta Chapter located in New Orleans, Louisiana. She is a survivor of Preeclampsia & the NICU while tandem breastfeeding beyond infancy. Portia is currently employed as the Manager of Maternity Care Management for Humana's Healthy Horizon. She also works as the New Orleans, Louisiana Baby Café Lead Facilitator and Regional Coordinator for Baby Café USA.


Personal Mantra: Breastfeeding is a weapon of mass construction. Find opportunities to say Yes.
---