Meet Cohort 1 Graduates


Inaugural Cohort
Marika Baptist

Indiana Black Breastfeeding Coalition
Indianapolis, Indiana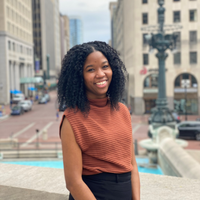 Marika is a LA native living in the midwest. A Mother to two children under five years old, a dedicated wife, and small business owner. She is a health equity advocate, birth and breastfeeding enthusiast and educator. While experiencing pregnancy with both of her children, Marika became passionate about supporting pregnant and nursing families. Realizing that there was a gap in breastfeeding education offered to new families, she joined the cause and since then, she has been a part of the solution. She has five years of experience in the public health sector and has a vested interest in birth and breastfeeding, and now has an interest in exploring breastfeeding initiation and duration it relates to chronic disease management and prevention. Marika currently leads the Indiana Department of Health's Health Equity Council where she works with her council and many divisions assisting them in creating equitable efforts across program areas such as Chronic Disease, WIC, HIPP, Trauma and Injury, and more. Marika works as a Medical Practice Coach supporting federally Qualified Health Centers with change strategies for clients living with chronic diseases and supporting health center staff to practice a trauma informed approach to care through the Indiana Primary Care Learning Collaborative.
Personal Mantra: "I am no longer accepting the things I cannot change. I am changing the things I cannot accept. " -Angela Y. Davis
Kerry-Ann Dixon, MSN, RN
Florida Department of Health - Palm Beach County
West Palm Beach, Florida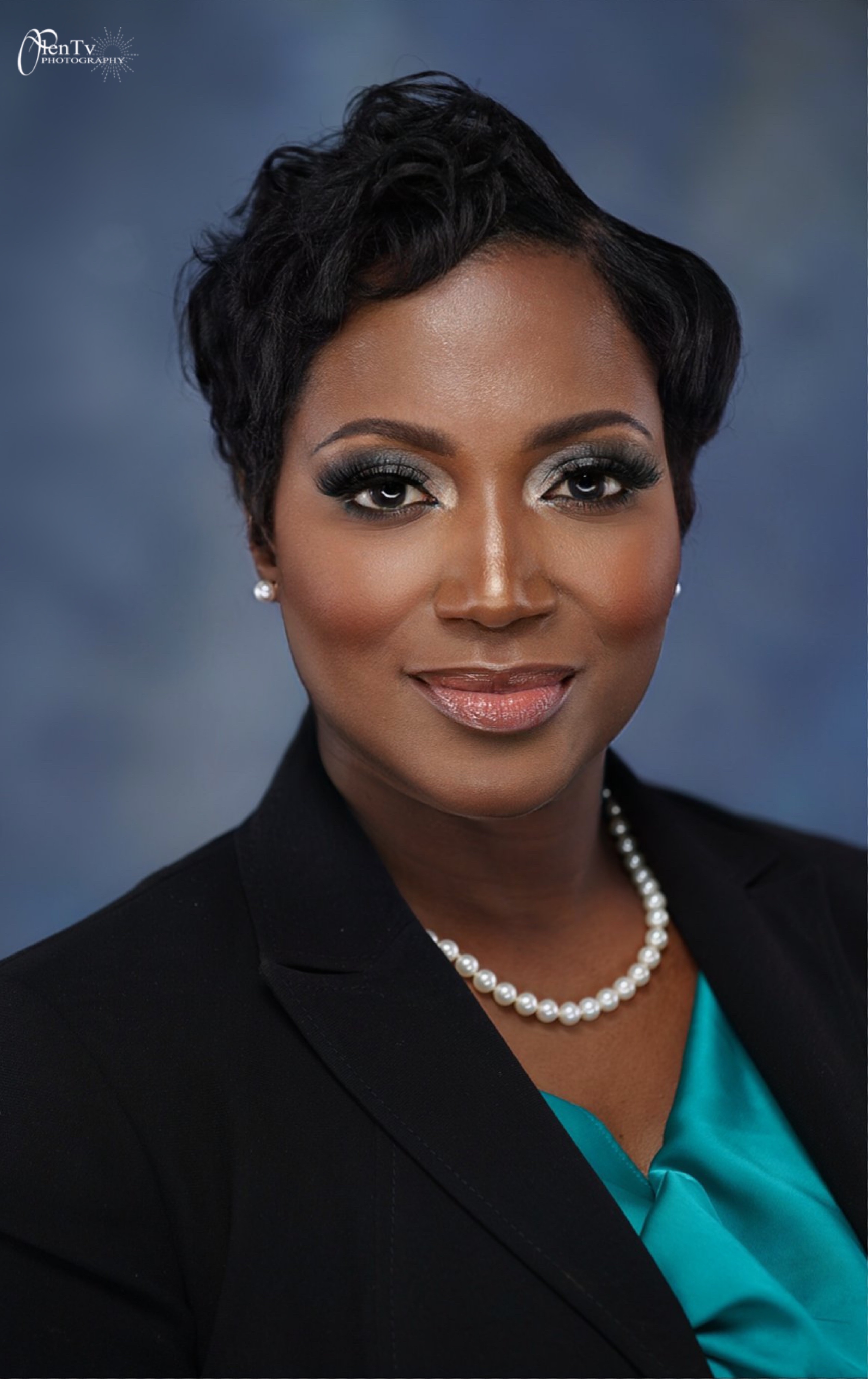 Kerry-Ann Dixon is your go-to Maternal-Child expert with experience as an effective strategic, solution and community focused educator and leader. Before transitioning into her role as a Nurse Educator, Ms. Dixon was a Palm Beach County School District educator expanding students to their true potential. It was during those years as an educator that she began to connect the bigger picture of how students showed up to class holistically. As a community advocate, Kerry-Ann is a champion for racial justice in maternal-child health. She has worked as a nurse home visitor as part of the Nurse-Family Partnership program, where she used her knowledge, skills, and abilities as an Obstetrics nurse to walk alongside first-time mothers' transition to motherhood. She has also served as the Community Health Nursing Consultant for the Women's Health Initiative, Nurse-Family Partnership, and Childbirth Educators (Creole and Spanish) with Florida Department of Health – Palm beach County. She currently serves her community as the chair of the Riviera Beach Health Initiative where she leads the committee to bring a Federally Qualified Health Center to the City of Riviera Beach. As a professional, she is a Program Officer for the Children's Services Council of Palm Beach County. Kerry-Ann is a lifelong learner and is eager to work on her leadership skills. She is a Cohort 9 (2021) graduate of the Zeta Phi Beta Sorority, Inc. Zeta Organizational Leadership (ZOL) Program. In 2022 she was accepted into the inaugural cohort of the Birth and Breastfeeding Leadership Institute with the Black Mothers' Breastfeeding Association. She created Developing Legacy, LLC., a consulting business. As a Nursing Ph.D student with a concentration in Health Equity, Ms. Dixon, interest includes the lived experience of Black women in the maternal-child health realm. She holds a Bachelor of Arts in Sociology from Florida Atlantic University and a Master of Science in Nursing (MSN) from the University of Central Florida. In her spare time, she enjoys traveling and spending time lounging at the beach. She is partner to Dr. Tim, and mother to Raeshaun ("Lup") and Aryn ("Dup").
Personal Mantra: Be still and know that I am God. Psalm 46:10. Every experience, good or bad, has a purpose, builds resilience, helps you make positive progress (Sankofa) and can be used to help someone else.
---
Tierra Emerson, LMSW, CCM
InkWell Therapy and Consulting, LLC
Chesterfield, Michigan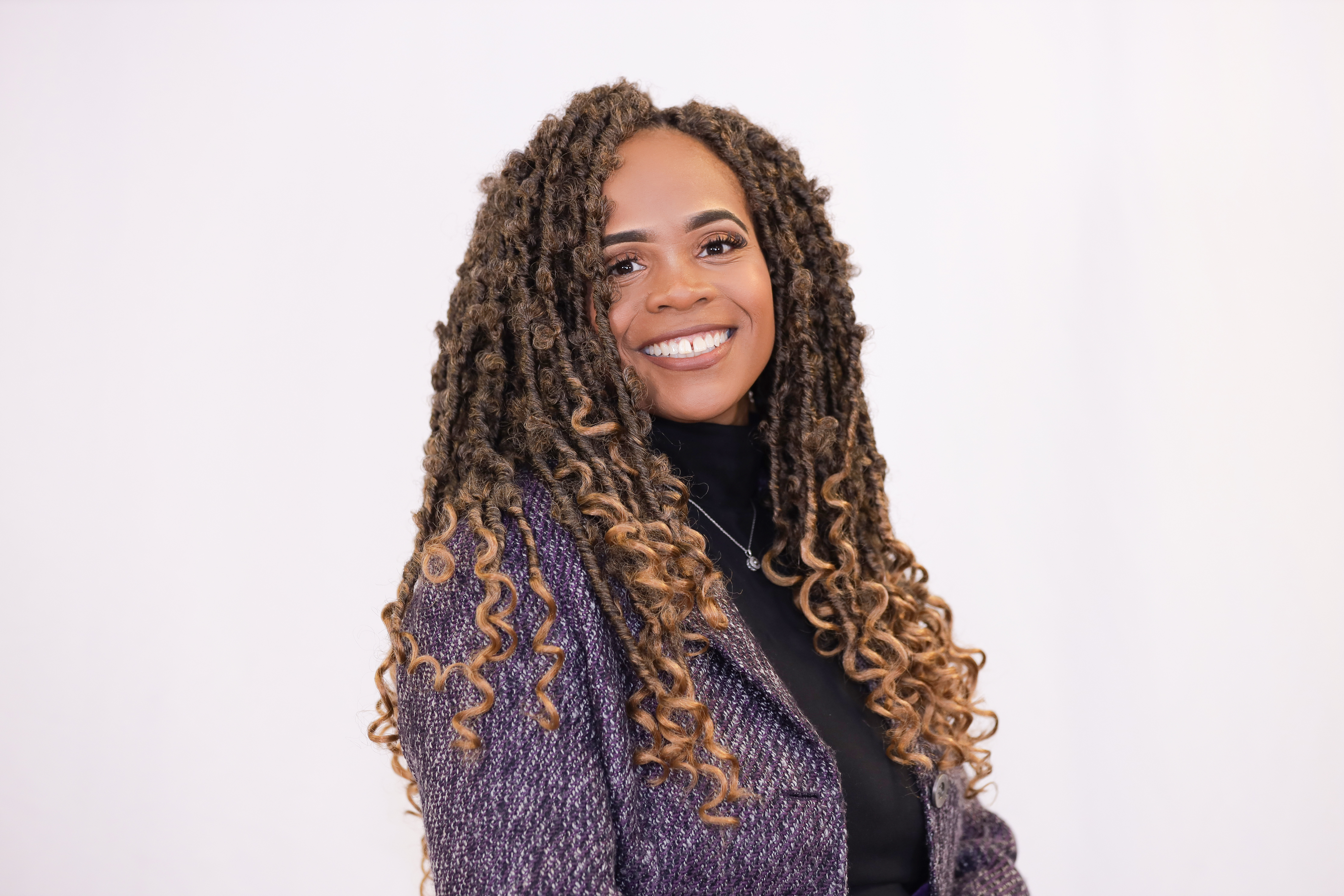 TIERRA EMERSON, LMSW CCM is a licensed Master in Social Worker with over 13 years experience. She obtained her Certified Case Management Certification in December 2020 and has the expertise, knowledge and professional experience to provide excellent services to patients across the continuum of care. Tierra is the founder of Inkwell Therapy and Consulting . Inspired by prayer and the intention to serve Black women and families–INKWELL, If Not (K)now When Elevating (to) Limitless Life, was started. In this role, Tierra operates as the visionary who provides mental health counseling services to mothers and parents in the postpartum period. Before founding Inkwell in 2021, Tierra spent much of her career providing direct service to clients. employed in various Community Mental Health agencies in Michigan , in hospice care and as a medical social worker for a Managed Care organization. Tierra felt that her years of providing advocacy and education; coupled with her transition to motherhood as a working professional-directly led to the formulation and vision for Inkwell.
As a visionary and policy creator, Tierra emailed the governor a proclamation to recognize 'Tongue and Lip Tie Awareness Week 2022' in the state of Michigan and again in March 2023 regarding The Right To Pump At Work Week.
As a fervent learner, Tierra is a proud member of the inaugural cohort of the BMBFA Birth and Breastfeeding Leadership Institute. She also obtained a certification as a Positive Discipline Parent Educator in 2022 and certifications in 2022 with Perinatal Support International (Perinatal Mood Disorders: Components of Care and Advanced Mental Health Psychotherapy Training ). She is a member of PSI (Postpartum Support International) and the Perinatal Mental Health Alliance for People of Color. She has attended and applied to become a board member of the Detroit Perinatal Wellness Coalition and is in contact with the Macomb County Health Department regarding the need for a Black Women in Macomb Breastfeeding Coalition.
Tierra holds a Bachelor's degree in psychology from The University of Michigan- Dearborn and a Masters degree in Social work from Wayne State University. She is a proud wife, mother and change agent.
Personal Mantra: "Resolve to be tender with the young, compassionate with the aged, sympathetic with the striving, and tolerant of the weak and the wrong. Sometime in life you will have been all of these." ― George Washington Carver

Amirah Grasty
Philadelphia Department of Public Health, Maternal Child + Family Health Division
Philadelphia, Pennsylvania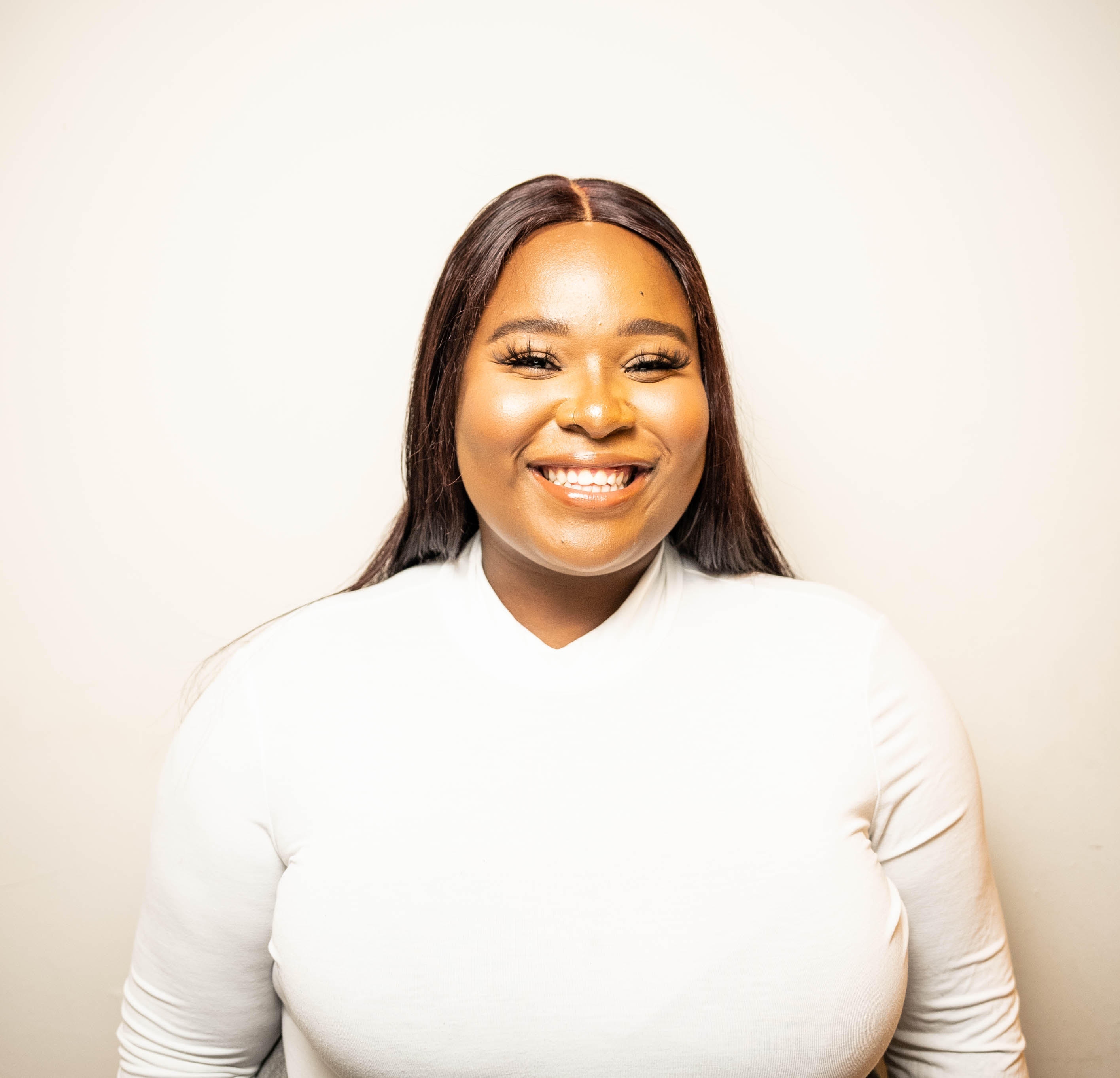 Amirah Grasty is the Program Coordinator for the Philadelphia Department of Public Health's Community Doula Support Program. As a community doula herself, Amirah is committed to restoring the joys of Black Maternal Health. In her role as the Program Coordinator, Amirah supports pregnant and birthing people with a history of Substance and Opioid Use Disorder. Amirah's navigation of motherhood is what led her into the Black Maternal Health space. She believes that motherhood has been her greatest source of learning and love. It is here that she was able to find community she didn't know she needed.
Community birth work and being an employee of the City of Philadelphia allows Amirah to see both sides of the spaces she occupies and attributes her success to that very duality. Amirah's role with the Community Doula Support Program has allowed her to expand her networks and opened many doors that have contributed to her success. In the two years Amirah has been in her role, she has presented on various panels. Such panels include, Drexel University and The Baltimore Doula Project. Most recently, Amirah Grasty became one of the first Birth & Breastfeeding Leadership Institute leaders in their inaugural cohort.
Amirah is a Community Advocate and believes centering communities and the people who are in them brings forth the most sustainable change. It is with this mindset, Amirah was voted onto the Pennsylvania Doula Commission Advisory Board. Amirah believes that doula support is a key component to restoring the joys of Black Maternal Health and can be a leading factor in reducing the Black Maternal Mortality Rate. Amirah also serves on the Health Equity Committee for the Maternal Child and Family Health division of The Public Health Department. It is here that Amirah uses her voice to amplify and uplift the stories she hears in her role with the Community Doula Support Program. A core belief Amirah has and lives by is to use her voice for those who feel they do not have one.
Amirah is a proud mother who wants to change the world, one smile at a time!
Personal Mantra: Don't just go through it, grow through it.
---
Ashley Taylor Jacobs, IBCLC
Genuine Embrace Birth Services
Durham, North Carolina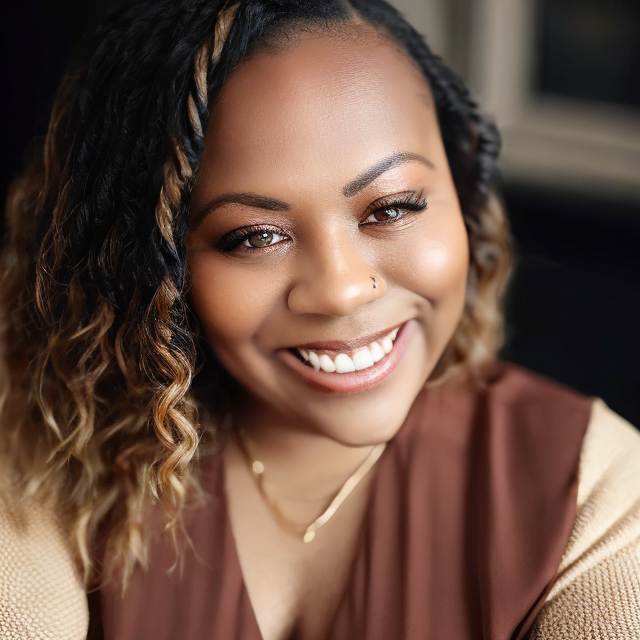 Ashley is a Birth and Postpartum Doula, as well as an International Board-Certified Lactation Consultant, based in Durham, North Carolina. She received a Bachelor of Arts in Psychology with minors in Africana Studies and Biological Sciences from North Carolina State University, a Master of Public Administration with a concentration in Non-Profit Management from North Carolina Central University and completed doula and lactation training at DONA International and the University of North Carolina at Chapel Hill Carolina Global Breastfeeding Institute Mary Rose Tully Training Initiative Program, respectively. She has been supporting and working with non-profit organizations for over 10 years. However, her interests in birth and lactation grew out of the love for her two children, as well as those that she plans to have in the future. Currently, Ashley owns and operates Genuine Embrace Birth Services. Genuine Embrace Birth Services provides nonjudgmental birth support, postpartum care, and lactation consultation in the Triangle area. In addition, she is actively involved in the Durham birthing community. Ashley is a past Board Member of Mobilizing African American Mothers through Empowerment (MAAME) Inc., which envisions a society where Black, Brown, Indigenous, other People of color, and those historically excluded receive access to equitable, accessible, and quality reproductive, prenatal, and postpartum care with the ability to maintain financial stability. Lastly, Ashley is a proud wife and mother who believes in the importance of listening to families and providing evidence-based care.
Personal Mantra: "My soul has grown over the years and some of my views have changed. As long as I am alive, I will continue to try to understand more because the work of the heart is never done." ~Muhammad Ali
---
Sokhna Heathyre Mabin, Doula, CLC, EYT, Herbalist, B.A. Psy, B.S. Edu

Bronson Healthcare Group
Kalamazoo, Michigan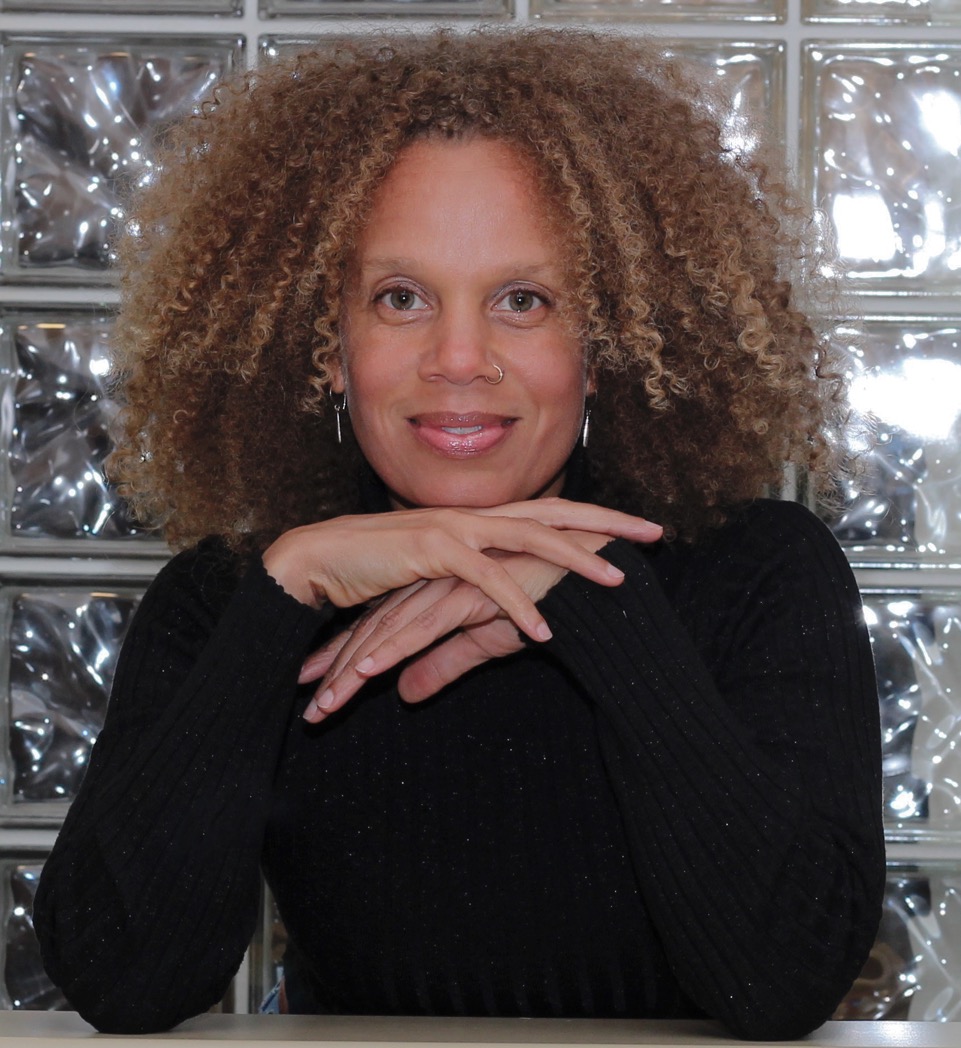 Sokhna Heathyre Mabin is the founder of MamaSutra Loving Arts. The umbrella organization to all of her work, MSLA encompasses Yoga, full spectrum perinatal doula support, herbalism, traditional healing methods, and performance artistry. Initially a teacher, Sokhna found her way from teaching in an elementary school classroom, attaining curriculum writing skills, in Harlem, NYC, to performing on music festival & theatrical stages around the world. (composing yogic asana sequencing). Then, in two very different magical instances of giving birth to her own children, her devotion was redirected to maternal health & birth equity. As a full spectrum doula of 2 decades, Sokhna advocates for perinatal equity for all birthing persons. A founding doula for the WMed Doula Project in Kalamazoo, MI ~ a hospital program of community doulas created to support high risk pregnant parents. In collaboration with Healthy Babies, Healthy Start, Sokhna was the pilot doula in Michigan to serve families with Medicaid. The 5 years of evidenced-based doula service & Care Coordination, data collection, and positive birth outcomes ushered her to her current position as Lactation Consultant at Bronson Hospital. An active change agent, Sokhna enjoys the intimacy of educating newborn families in infant feeding, one latch at a time - and sometimes in tandem. She is a member of the Bronson Racial | Bias Taskforce, and a vital element of steering Bronson to it's Baby Friendly Hospital Initiative Certification. A trained dancer, vocalist and artist by birth, Sokhna co-hosts the annual, global Sol Goddess Retreats for Women of the Diaspora, teaches perinatal yoga at DONA's premier training Eat Pray Doula in Bali, Indonesia, and curates performative and interactive events, from photo exhibits to ritual performance, in her community ~ all within the guise of women's and reproductive health. From 2019-2021, in collaboration with 65 women artists, Sokhna was commissioned to curate "The Living Womb" in the www.ritesofpassageproject.org, and was featured in Ebony Magazine. Other publications include Mothering, Paper, Kundalini Rising, and the virtual MindBodyGreen magazines. Sokhna holds degrees in psychology from the University of Michigan and elementary education from Western Michigan University. A lifelong learner, she cross-trains to cultivate a multiperspective and honor tradition. Sokhna is a graduate of the inaugural cohort of the Black Mother's Breastfeeding Association's Leadership Institute. In September 2023, she will sit for her international board certification for lactation. She is devoted to her amazing children ~ her phenomenally talented artist daughter, and her All-state, hurdle/relay star son.
Personal Mantra: Jai Ma ~ Victory to the Divine Mother Principal
---
Nandi A. Marshall, DrPH, MPH, CHES, CLC
Georgia Southern University: Jiann-Ping HSU College of Public Health
Statesboro, Georgia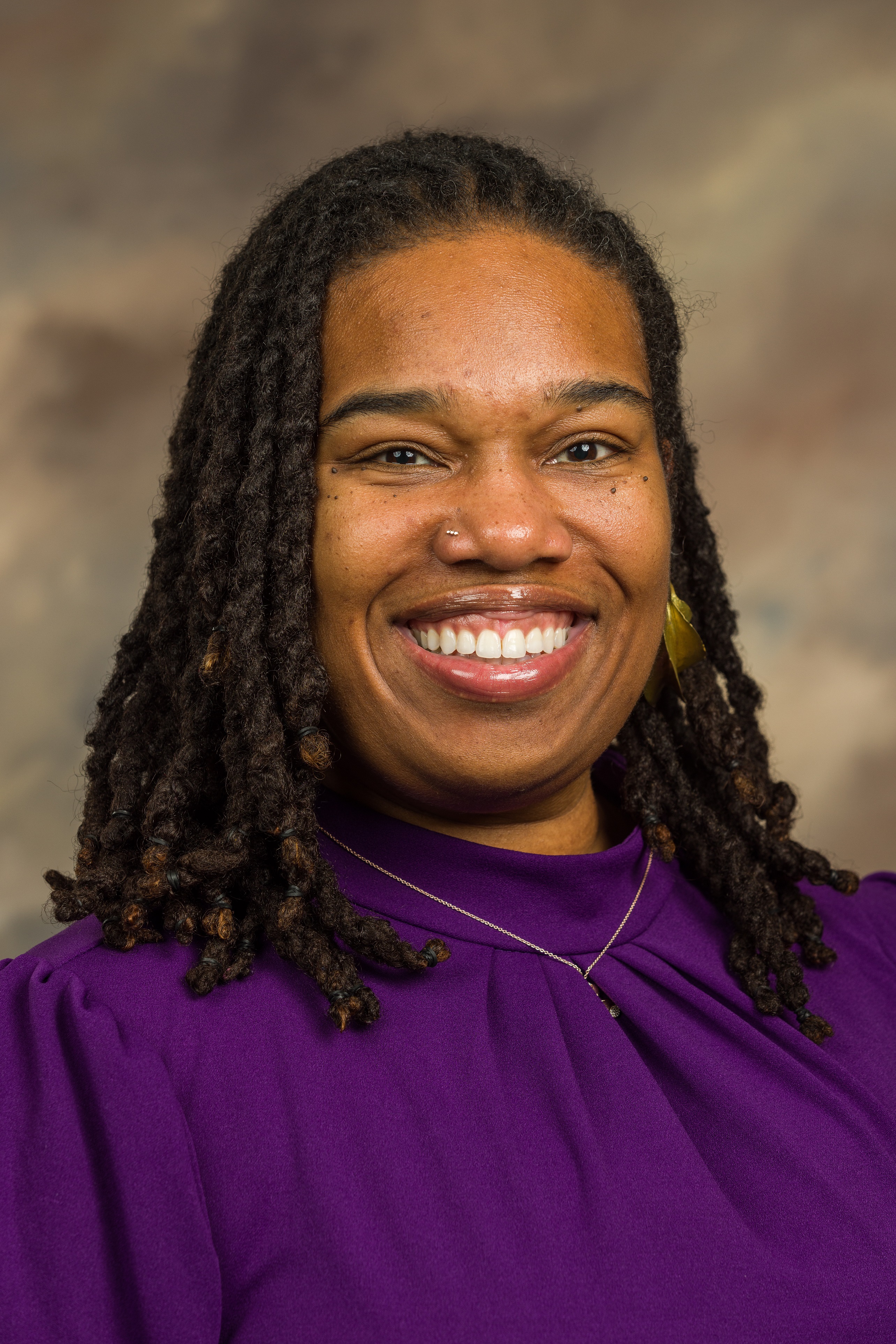 Dr. Nandi A. Marshall is a community engaged scholar committed to maternal and child health equity and preparing the next generation of the public health workforce. She is an Associate Professor in the Department of Health Policy and Community Health and the Associate Dean for Academic Affairs in the Jiann-Ping Hsu College of Public Health at Georgia Southern University. Dr. Marshall holds a BA from Spelman College, an MPH from East Stroudsburg University, and a DrPH from Georgia Southern University. Dr. Marshall is also a certified health education specialist, a certified lactation counselor, and a certified diversity executive. Dr. Marshall has over 19 years of community engagement experience at the local, state, and national levels, particularly around health inequities. These experiences, along with her completion of the Health Equity Leadership Institute (HELI), the Birth and Breastfeeding Leadership Institute, and the Georgia Governor's Teaching Fellows Program, have fueled to her commitment to addressing the social determinants of health through community engagement, breastfeeding equity, and preparing students to address public health challneges through a health equity lense. Dr. Marshall is compassionate, creative, and solution driven with experience that has transformed her lleadership in the public health and first foods field. She is currently a member of the Executive Board for the American Public Health Assocition (APHA) where she is also served as the Chair of the Science Board and Co-Chair for the Joint Policy Committee. Dr. Marshall has also served as the Education and Training Co-Lead for the Georgia Society for Public Health Education and as a C-Chair of the Student and New Profesisonal Caucus for the Society for Public Health Education. She also serves as a member of the CRASH committee for the United States Breastfeeding Committee (USBC), which focuses on equity issues in breastfeeding, the USBC nominations committee, and as an APHA member representative for USBC. She is also a board member for the Georgia Breastfeeding Coalition. Dr. Marshall is also a member of the Bulloch County Board of Health, the Mayor's Commission on Diversity and Inclusion (One Boro) in Statesboro, GA, and the Racial Equity and Leadership (REAL) Savannah Taskforce in Savannah, GA. As a community engaged scholar, Dr. Marshall has been involved in securing grants as a PI, Co-PI, and contributor in community-based programming and participatory research including a Centers for Disease Control and Prevention (2018-present) Racial and Ethnic Approaches to Community Health (REACH) grant, Savannah H.O.P.E., on which she is a contributor leading the breastfeeding continuity of care initiative and a grant from the Georgia Department of Behavioral Health (2019-2023) on which she is the PI to implement evidence-based programming in a Chatham County high school to prevent opioid use. Most recently, Dr. Marshall secured $3.25 Million in funding to assist disadvantaged students with financing their graduate public health degrees. Dr. Marshall has published book chapters, handbooks, and peer-reviewed manuscripts including a 2023 release focused on amplifying the voices of Black/African American Women regarding barriers to breastfeeding. She also received the 2021 Healthy Savannah Health Innovation Award based on the photovoice project highed in the aforementioned article. She is an nationally recognized and invited speaker and is committed to to service and advocacy. Dr. Marshall is a proud member of Delta Sigma Theta Sorority, Inc., and a devoted wife and mother of two children.
Personal Mantra: If you stay ready, you never have to get ready.
---
Tanya G. Mason
Queens Village Dayton
Dayton, Ohio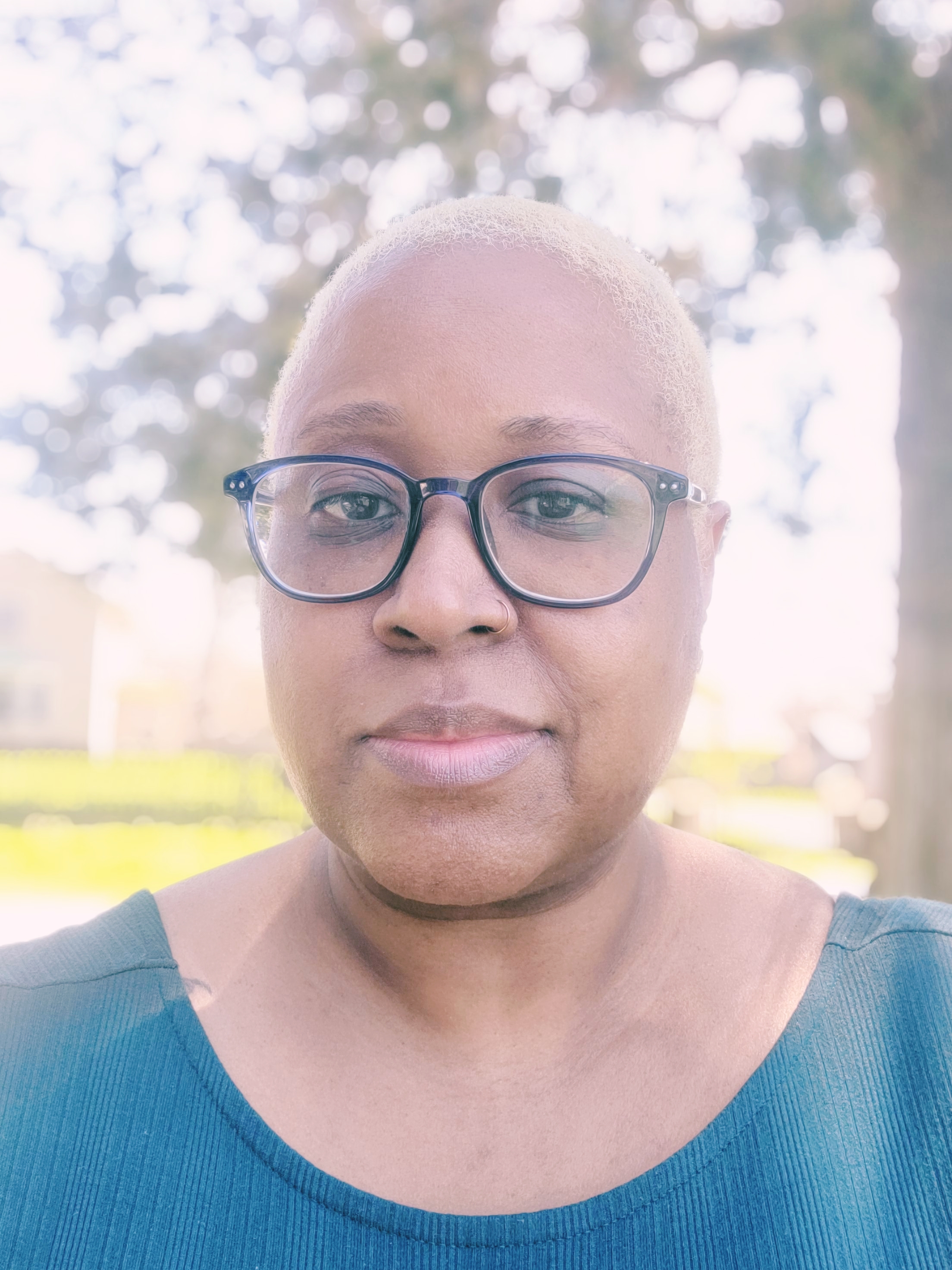 Tanya Garmon Mason is a full-time mother, homemaker, and community advocate/volunteer. Although this was not the initial plan for her professional life, she has found great enrichment and value in serving her community in a volunteer capacity, which keeps her schedule flexible in order to meet the needs of her family.
Ms. Mason graduated Magna cum Laude from Spelman College in December of 2000, with a BA in Comparative Women's Studies. During her time at Spelman, she was able to meet Pearl Cleage, Gloria Steinem, Dr. Beverly Guy-Sheftall, and other champions of womanhood. It was there at Spelman, that Ms. Mason discovered and developed a passion for women's health. She would later go on to run a 10-county breast health education program, connecting uninsured and underinsured Black women with mammography and other relevant community services.
Throughout the years, Ms. Mason has volunteered for a number of organizations, such as the Self-Expression for Girls Only program (Dayton Urban League), and the Dayton Inter-Alumni Council of the United Negro College Fund. She has also volunteered for political campaigns on the local, state, and national level. She has also worked with the National Alumnae Association of Spelman College.
As a mother of both neurotypical and neurodivergent children, she devotes much of her time and effort to advocating for her children within the public school system. This advocacy led to a desire and willingness to be present in the schools. Prior to the pandemic, Ms. Mason was a long-time volunteer at Charles Huber Elementary School. She primarily worked in the library, but also tutored kids in reading and math. She worked with the biannual Scholastic Book Fair, and also with science demonstrations from the Columbus Science Institute (COSI).
Ms. Mason is currently a member of the Community Advisory Board for Queens Village Dayton. Queens Village is an organization that seeks to reduce the rates of infant and maternal mortality in the Black community. In the same vein, she is a member of the Breastfeeding Task Force with Public Health Dayton-Montgomery County. She is a member of Delta Sigma Theta Sorority, Incorporated, and also a 2023 graduate of the Black Mothers' Birth and Breastfeeding Leadership Institute.
Ms. Mason is very active in her church, singing on the Voices of Judah Praise Team, as well as in Virtual Choir. She also works with Vacation Bible School, Operation Christmas Joy (providing meals to families in need), as well as Operation Christmas Child (boxes of toys and supplies sent overseas to underprivileged children). A talented writer, Ms. Mason is a current writer/contributor and former copy editor of the Salt & Light Newsletter.
Ms. Mason enjoys reading mysteries, creative writing, and bargain-hunting. She is married to Perry Mason II, a beloved high school educator. They have five children together.
Personal Mantra: Every day is a new opportunity. You owe it to yourself to show up and see what God has in store.
Denys Symonette Mitchell, MSW
National Women's Health Network
Washington, D.C.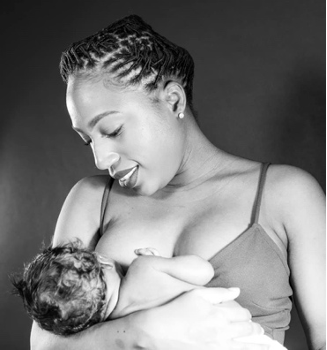 As a federal lobbyist and maternal health policy expert, Denys shifts paradigms and shapes policies by adding voice to the conversation and converting insight to influence. A skilled strategist and extended breastfeeding mom, she champions health equity by advancing breastfeeding awareness, education, and support through high-impact advocacy campaigns and consensus building that engages government, nonprofit, and community entities. A preeminent thought-leader, Denys has a successful record translating asks into action for national nonprofits, including the National Women's Health Network and the National Birth Equity Collaborative. Denys Symonette Mitchell is the Founder and Principal of Symonette Strategies & Solutions, LLC, a health policy and strategic communications consultancy that specializes in developing cohesive, multilateral strategies utilizing an innovative diversity, equity, inclusion, and anti-racist approach. A former Congressional staffer and federal employee, she brings over a decade of combined experience in government and nonprofit operations, in addition to a strong working knowledge of Washington and deeply cultivated relationships with key players in the Nation's Capital. Denys completed her undergraduate and graduate studies at Howard University. She begins a Doctor of Public Health at Tulane University in fall 2023. Denys resides in the Washington, D.C. metropolitan area with her husband, Dr. Ceylon Mitchell, and their two toddler sons.
Personal Mantra: "Adding voice to the conversation. Converting insight to influence."
---
Natatia Peterson, MS.Ed, CD
Alliance for Children and Families
Canton, Ohio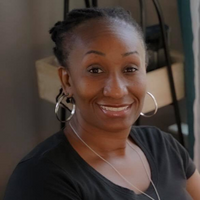 Natatia Peterson a current resident of Stark County has been working diligently since the Spring of 2021 towards obtaining her CPM (Certified Professional Midwife) certification. As a future CPM she plans on making strides towards closing the disparity gap in the African American and other underserved populations in her community.
She has a master's degree in education with a focus on Family and Consumer Sciences from the University of Akron. She is a certified Family Self Sufficiency Specialist and has years of experience working with low income and the underserved population. In October 2020 she joined the staff at Alliance for Children and Families as the Health and Wellness Coordinator. Although new to the agency, she is on a mission to continue to establish and grow the program to its fullest potential.
Natatia has worked in the community for over 6 years as a birth and postpartum doula. In the fall of 2019, she founded a doula organization called yourWOMB llc. Y
ourWOMB stands for Women On A Mission for Birth equality. This organization was founded in response to persistent racial and ethnic disparities in birth and maternal health, resulting in an ever rising rate of infant mortality for women of color.
Natatia has been married over 13 years to her husband Darryl. They have 4 children Darryl III, Darryn, Daylon and Dior. In the summer of 2023 she plans on joining her son who is representing USA basketball in Argentina. During her off time, she is the ultimate sports mom.
Personal Mantra: I have the power to create change. My voice is valuable and my opinion matters.
---
Marchelle Pettit, AA, BA, CCHW, CLS, CD-L
Goodwill Industries of Michiana
South Bend, Indiana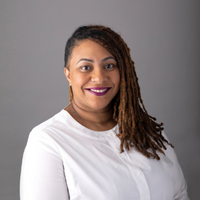 Marchelle Pettit, (She/Her). CD-L (ProDoula), CCed, CLS, CCHW, is a Certified Doula, Childbirth Educator, Lactation Specialist, Community Health Worker and New Parent Educator with over 7 years of experience supporting families from underrepresented populations. She obtained her Bachelor of Arts in Human Services & Interdisciplinary Studies from Bethel University. Her passion for birth work and call to uplift and center pregnant persons with limited support was her guide when she spearheaded the development and implementation of BASE Doula Program of Goodwill Industries of Michiana where she currently serves as Program Manager.
As a Community Leader, Family Advocate and Champion for Reproductive Justice and Birth Equity, Marchelle is on a mission to radically change the trajectory of the maternal health crisis among communities who have been historically marginalized and are at highest risk for experiencing inequitable healthcare and adverse birth outcomes.
She currently serves on the Birth Equity & Justice of SJC Committee, Partners for Healthier Babies of LaPorte County, St. Joseph County FIMR (Fetal Infant Mortality Review), LaPorte County FIMR, Committee for Diversity Equity & Inclusion for Goodwill Industries of Michiana, and the Southeast Neighborhood 466 Works Committee.
Marchelle is a proud native of Cassopolis, Michigan. She is a wife, and mother to two bio + two bonus adult children.
Personal Mantra: Always be humble & kind.
---
Ronnetta Thompson, MHA/Ed., CBE, CHW
Uzazi Village
Independence, Missouri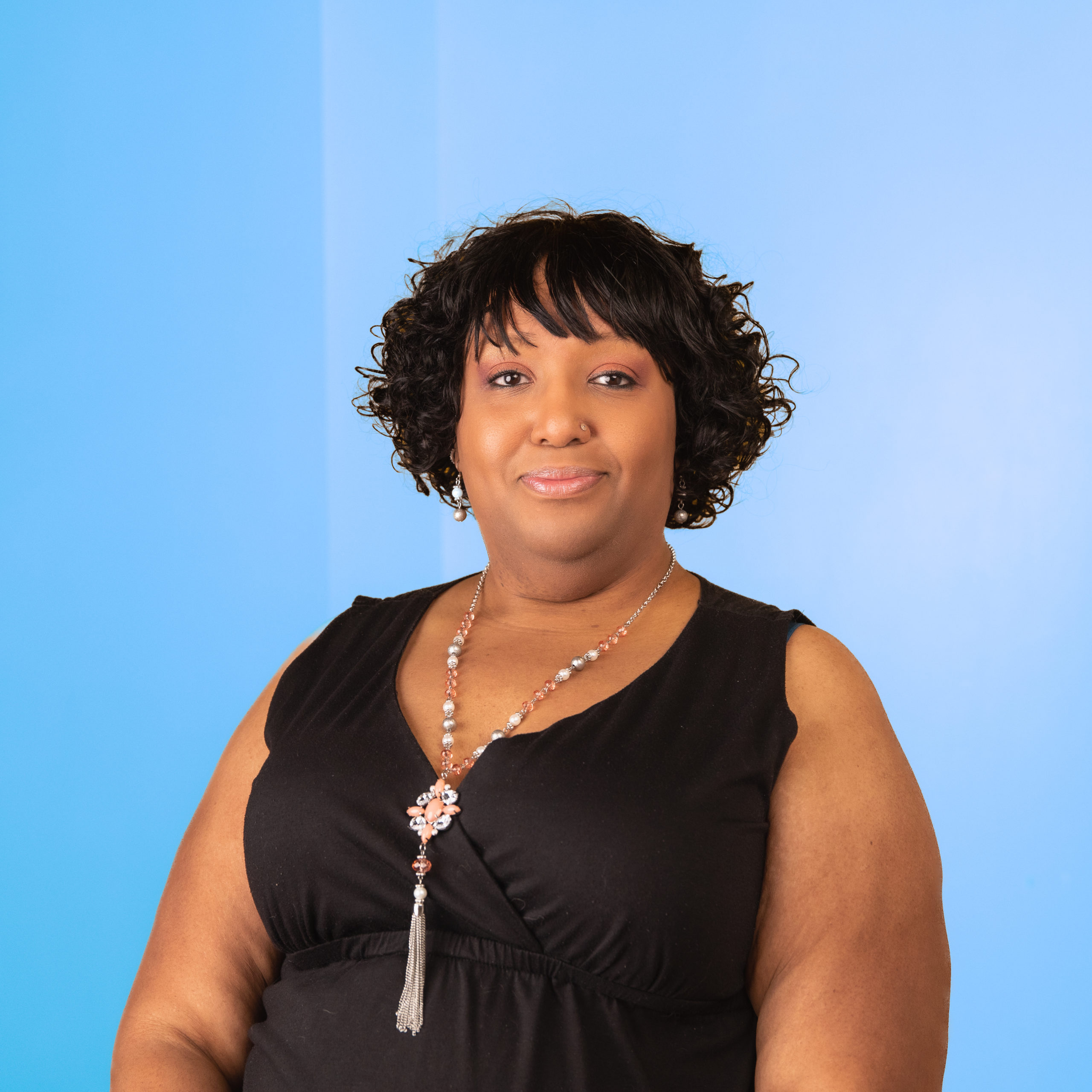 Ronnetta R. Thompson is Chief Operating Officer, Ida Mae Patterson Center Administrator, and Lactation Counselor for Uzazi Village.
She is responsible for handling all day-to-day functions of Uzazi Village and the Ida Mae Patterson Center for Maternal and Infant Wellness, runs the lactation clinic, and oversees lactation internships with local college students, and staff. She is a Certified Lactation Counselor and earned a Master's degree in Health Administration with an emphasis on Education. She is an active participant in Cradle KC, a collaborative in Wyandotte County whose focus is to eliminate racial bias in the healthcare system and create systems to empower families of color.
Prior to taking this role in 2018, Ronnetta was in the medical field. She spent 17 years at a local hospital. Her journey began in the emergency room but ended in the Mother/Baby unit as an infant feeding educator. During her time there she was able to see firsthand how black and brown birthing bodies are treated in the healthcare system and how that affects the black and brown families wanting to exclusively breast/chestfeed.
In her role as a CLC, Ronnetta has helped many families achieve their goals of exclusively breast/chestfeeding. She also teaches new doulas how to help their clients with breast/chestfeeding.
Ronnetta lives with her husband and furbabies in Independence, MO. For the past two years she has been a host mom to two foreign exchange students. When she has spare time she loves to travel, read, cook, and entertain family and friends in their home.
Personal Mantra: Start calling yourself healed, happy, whole, blessed and prosperous! You are loved more than you can fathom!
---
Sunday Smith
Sundaze Birthing 'N Beyond, Inc.
Stockbridge, Georgia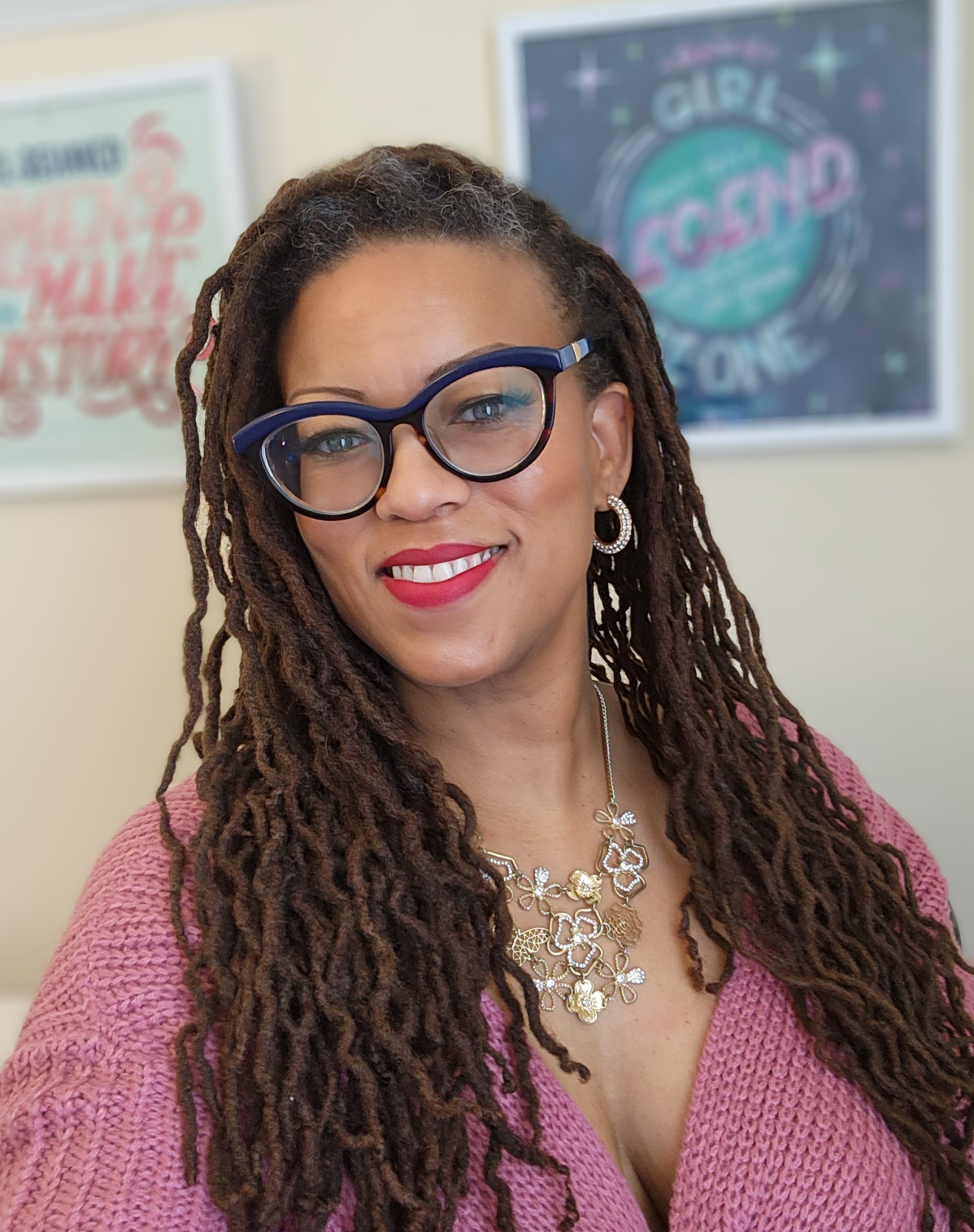 Sunday Smith is the proud founder and chair of Sundaze Birthing 'N Beyond, Inc, a 501(c)(3) not for profit organization. She is the driving force of the organization's commitment to improving maternal and infant health outcomes. Outside of her activism and advocacy, Sunday has been in real estate for over 20 years as a Realtor and Escrow Title Agent. In this industry she has honed her people skills and been afforded the opportunity to be a part of family and community growth. A non-profit innovator, Sunday has played an integral role in establishing community-based non-profits designed to meet a need in her community. She was a founder and board member of Our Community Montessori Co-Op from 2016-2018. The co-op was heralded as an innovative and trailblazing education program in Prince George's County, MD. As a certified breastfeeding counselor, Sunday also helped establish prenatal and lactation community outreach and support programs in her spiritual home, The Church at Bowie. In 2018, Sunday was recognized for her exhaustive work in her community by The Church at Bowie. Devoted to her growth, Sunday is an esteemed leader in the Birth & Breastfeeding Leadership Institute's Inaugural Cohort. She is a social justice warrior, charged with raising successful daughter/humans to continue her legacy of advocacy.
Personal Mantra: "...people will forget what you said, people will forget what you did, but people will never forget how you made them feel." - Maya Angelou


---