Meet the 2022 Inaugural Cohort
Marika Baptist

Indiana Black Breastfeeding Coalition
Indianapolis, Indiana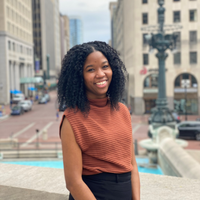 Marika Baptist is an educator, a natural born mentor, leader, Certified Lactation Specialist, and Medical Practice Coach. Marika is passionate about teaching families about the importance of breastfeeding, advocating for families and parents, and doing her part to heal the Black community. Marika leads health equity efforts within the Indiana Department of Health's Health Equity Council and within her division, Chronic Disease. Marika is a wife and a mother of two children under 5.
Personal Mantra: "I am no longer accepting the things I cannot change. I am changing the things I cannot accept. " -Angela Y. Davis
---
Kerry-Ann Dixon, MSN, RN
Florida Department of Health - Palm Beach County
West Palm Beach, Florida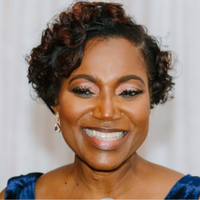 Kerry-Ann Dixon, MSN, RN, has been serving families in Palm Beach County, Florida since 2003. She started as an educator and then took her love for learning into the field of registered nursing, primarily working in obstetrics. A former educator, she currently serves as the Community Health Nursing Consultant for the Florida Department of Health - Palm Beach County in the Maternal Child Health Division where she manages the evidence-based Nurse-Family Partnership and Women's Health Initiative Programs. Her area of interest and expertise includes Social Determinants of Health, Adverse Childhood Experiences (ACES), and maternal challenges for Black, Indigenous, People of Color (BIPOC). She is also an Adjunct Instructor at Southeastern College and the Christine E. Lynn College of Nursing at Florida Atlantic University. In addition to teaching at the Christine E. Lynn College of Nursing at Florida Atlantic University, she is also a Nursing PhD student there where her research interest includes examining the lived experiences of BIPOC in obstetrics and health equity. Currently, she serves as the Chair for the Riviera Beach Health Initiative, BRIDGES of Riviera Beach Advisory Board Member and is a member of the Florida Nurses Association and Zeta Phi Beta Sorority, Inc. She is a devoted mother to Raeshaun and Aryn.
Personal Mantra: Be still and know that I am God. Psalm 46:10. Every experience, good or bad, has a purpose, builds resilience, helps you make positive progress (Sankofa) and can be used to help someone else.
---
Tierra Emerson, LMSW, CCM
InkWell Therapy and Consulting, LLC
Chesterfield, Michigan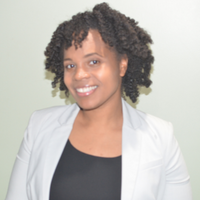 Tierra Emerson, LMSW CCM, is a licensed Master's social worker with over 12 years of experience. She obtained her Certified Case Management (CCM) Certification in December 2020 and has the expertise, knowledge, and professional experience to provide excellent services to patients across the continuum of care.
Tierra is on a mission to help Black women and families. As a dedicated mental health worker, she is motivated to achieve optimal results for her clients. Additionally, Tierra is a Certified Positive Discipline Parent Educator and practices conscious parenting philosophy. Tierra Emerson has firsthand experience of barriers that can be faced by mothers of color and their need to advocate for themselves and their child/ren. She is a mother of 5-year-old twins and one due in October 2022.
Personal Mantra: "Resolve to be tender with the young, compassionate with the aged, sympathetic with the striving, and tolerant of the weak and the wrong. Sometime in life you will have been all of these." ― George Washington Carver
---
Amirah Grasty
Philadelphia Department of Public Health, Maternal Child + Family Health Division
Philadelphia, Pennsylvania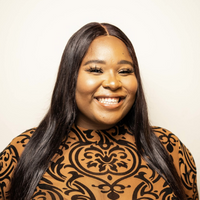 Amirah Grasty is a Philadelphia native, currently serving as the Doula Support Program Coordinator with the Philadelphia Department of Public Health's Division of Maternal, Child & Family Health, which focuses on supporting pregnant people and parents with substance use disorder and opioid use disorder. Amirah also serves on the PA Doula Commission Advisory Board to shift the inequities and disparities present in healthcare systems to improve perinatal health outcomes. As a mother herself, Amirah believes in many avenues of care in motherhood. She is currently training to become a certified herbalist and has begun pursuing certification in breathwork. Amirah wears many hats, but her favorite is definitely being a mother to her beautifully outspoken and full of personality son: 4-year-old Jaxon.
Personal Mantra: Don't just go through it, grow through it.
---
Tenise Hordge
Mother's Magical Milk
Mansfield,Texas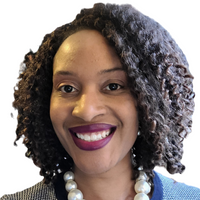 Tenise Hordge left her 18+ year corporate career to effect positive change as it relates to increasing breastfeeding initiation and duration rates, especially in Black women. Tenise holds a BSE from Arizona State University and an MBA from University of Phoenix. She has been a PMP for over 10 years and is also an IBCLC.
Personal Mantra: She believed she could so she did.
---
Ashley Taylor Jacobs, IBCLC
Genuine Embrace Birth Services
Durham, North Carolina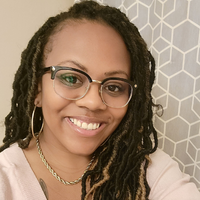 Based in Durham, North Carolina, Ashley Taylor Jacobs is a wife and mother of two girls. After spending more than a decade within the nonprofit sector, Ashley has been a birth and postpartum doula as well as an IBCLC since 2019. Having graduated from North Carolina State University with her B.A. in Psychology with minors in Africana Studies and Biological Sciences and a Master's in Public Administration from North Carolina Central University, Ashley brings a wealth of knowledge, experience, and compassion to her clients. Her approach is surrounded in evidence-based practices, while listening and honoring the intuition of the birthing person. A firm believer in women's empowerment and allowing space for the systematic advancement of all people, specifically those of African descent, Ashley is adamant on allowing birth and lactation to be a sacred experience.
Personal Mantra: "My soul has grown over the years and some of my views have changed. As long as I am alive, I will continue to try to understand more because the work of the heart is never done." ~Muhammad Ali
---
Lorenda Lewis, RN, Breastfeeding Peer Counselor
Healing with Dignity, LLC
Dearborn, Michigan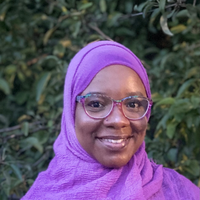 Lorenda Lewis is a native Detroiter and a married mother of seven, including two sets of twins, and grandmother to one. She is a registered nurse, an entrepreneur, and trained in holistic health and wellness. Additionally, Lorenda serves as a community doula, peer breastfeeding counselor, and a Licensed Trained Provider, teaching various classes through the American Red Cross. She considers herself a women's health advocate with a personal mission to provide the needed education and support to the expectant moms in the community. Lorenda is passionate about education as it relates to wellness with birth, breastfeeding, and postpartum care.
Personal Mantra: Believe that you can Self-Advocate from conception, postpartum, and throughout motherhood! Stand up for your family's safety and respect!!!!
---
Sokhna Heathyre Mabin, Doula, CLC, EYT, Herbalist, B.A. Psy, B.S. Edu

Bronson Healthcare Group
Kalamazoo, Michigan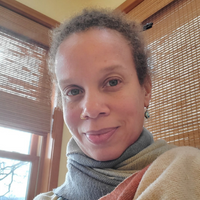 Sokhna Heathyre Mabin is a full spectrum doula and experienced Yoga teacher. With 30 years experience as a healing artist, Sokhna serves life-givers in private practice as well as within the hospital setting as a lactation consultant. She is a co-founder of The WMed Doula Program in Kalamazoo, Michigan, specifically in service to Women of Color with high risk pregnancies. As MamaSutra Loving Arts, Sokhna offers Yoga & doula training and the successful online 10 Day Womb Cleanse Program. As a retreat leader, she co-facilitates Sol Goddess tours across the diaspora. Sokhna Heathyre is a mother who birthed from her belly and also by tender, at-home VBAC. She breastfed her children in total for 4 years. Sokhna trusts the natural processes and Intelligence of the birthing body.
Personal Mantra: Jai Ma ~ Victory to the Divine Mother Principal
---
Nandi A. Marshall, DrPH, MPH, CHES, CLC
Georgia Southern University: Jiann-Ping HSU College of Public Health
Statesboro, Georgia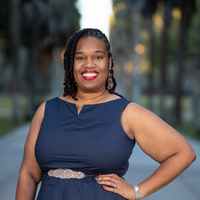 Dr. Nandi A. Marshall is an Associate Professor in the Department of Health Policy and Community Health and Associate Dean for Academic Affairs for the Jiann-Ping Hsu College of Public Health at Georgia Southern University. Dr. Marshall holds a B.A. from Spelman College, an MPH from East Stroudsburg University, and a DrPH from Georgia Southern University. Dr. Marshall is also a Certified Health Education Specialist and a Certified Lactation Counselor. Dr. Marshall has over 17 years of community engagement experience including fostering partnerships and relationships with grassroots organizations, state coalitions, nonprofits and national associations, particularly around eliminating health inequities.
Dr. Marshall has served as a member and leader in numerous organizations and is currently serving as a member of the Executive Board for the American Public Health Association, a member of the board of directors for the Georgia Breastfeeding Coalition, and a member of the CRASH committee for the United States Breastfeeding Committee (USBC), which focuses on equity issues in breastfeeding. Dr. Marshall also serves as a member of the Mayor's Commission on Diversity and Inclusion (One Boro) in Statesboro, GA, and the Racial Equity and Leadership (REAL) Savannah Taskforce in Savannah, GA.
Personal Mantra: If you stay ready, you never have to get ready.
---
Tanya G. Mason
Queens Village Dayton
Dayton, Ohio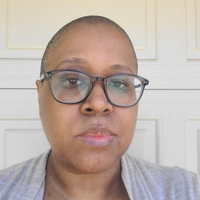 Tanya G. Mason is a full-time mother of 5. She is an alumna of Spelman College in Atlanta, Georgia, having graduated with a Bachelor's in Comparative Women's Studies. Tanya was one of the first to graduate with this degree. In addition to caring for her family, she enjoys being active with her church, where she serves on the Praise Team. She is a member of Delta Sigma Theta Sorority, Inc., and serves on the Community Action Board of the newly-formed Queens Village Dayton.
Personal Mantra: Every day is a new opportunity. You owe it to yourself to show up and see what God has in store.
---
Denys Symonette Mitchell, MSW
National Women's Health Network
Washington, D.C.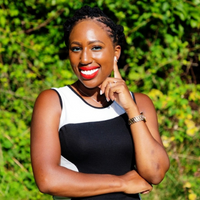 As the Director of Policy & Partnerships at the National Women's Health Network, Denys shifts paradigms and shapes policies that improve women's health equity, access, and outcomes across the life span. She leads The Network by advancing its mission on Capitol Hill, within the Administration, and across federal agencies.
A thought-leader and expert strategist, Denys champions health equity through high-impact advocacy campaigns and consensus building that engages government, nonprofit, and community entities representing women in all their diversities. She brings over a decade of combined experience in federal government and nonprofit operations, including developing and implementing a national grassroots-to-grasstops program offering training and funding to CBOs serving historically and systematically marginalized communities.
Denys completed her undergraduate and graduate studies at Howard University. She is a breastfeeding mom who resides in the Washington, DC metropolitan area with her husband and two toddler sons.
Personal Mantra: "Adding voice to the conversation. Converting insight to influence."
---
Natatia Peterson, MS.Ed, CD
Alliance for Children and Families
Canton, Ohio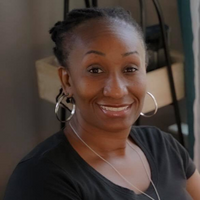 Natatia Peterson, MS. Ed, CD (DONA), is from Canton, OH. She graduated from The University of Akron with a Master's degree in Education in 2009. She is currently employed with Alliance for Children and Families as the Health and Wellness Coordinator. Natatia has a passion for birth work and has been supporting women as a birth doula and educator for the last 5 years. She is currently completing her midwifery certification to become a Certified Professional Midwife (CPM) through the National Midwifery Institute. She is married with 4 children, 3 boys and 1 girl. In her off time, she is the ultimate sports mom.
Personal Mantra: I have the power to create change. My voice is valuable and my opinion matters.
---
Marchelle Pettit, AA, BA, CCHW, CLS, CD-L
Goodwill Industries of Michiana
South Bend, Indiana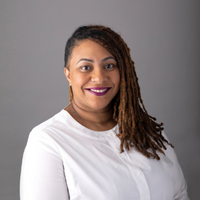 Marchelle Pettit is certified doula, community health worker, lactation specialist, new parent educator, and reproductive and maternal health advocate. She has over 7 years of experience supporting marginalized families and communities. As a mother of four, Marchelle recognizes and acknowledges the inequities surrounding maternal and child health, and she values the lived experiences of Black and brown birthing people who are at highest risk for adverse birth outcomes. Maternal health is her passion. Advancing health equity to enhance the lives of those experiencing the greatest negative disparities is her priority.
Personal Mantra: Always be humble & kind.
---
Ronnetta Thompson, MHA/Ed., CBE, CHW
Uzazi Village
Independence, Missouri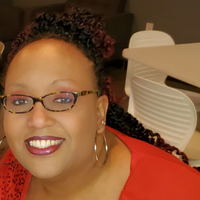 Netta is the Chief Operating Officer at Uzazi Village and has been in the healthcare field for over 17 years. Netta holds a Master's degree in Health Administration with emphasis in Education, is a Certified Breastfeeding Educator and a Community Health Worker along with recently becoming a Certified Missouri State Trainer for CHW's. Netta heads the Lactation Mentorship Program and Lactation Clinic at Uzazi Village along with providing education in the Ida Mae Patterson Center for Maternal and Infant Wellness to expectant families and clients. Along with her sense of humor and love of cooking, Netta brings a strong work ethic, innovation, and compassion to her team.
Personal Mantra: Start calling yourself healed, happy, whole, blessed and prosperous! You are loved more than you can fathom!
---
Sunday Smith
Sundaze Birthing 'N Beyond, Inc.
Stockbridge, Georgia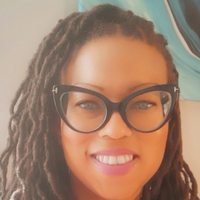 Founder and Chair of the nonprofit, Sundaze Birthing 'N Beyond, Sunday Smith has been an advocate for natural childbirth and breastfeeding for over a decade. Her goal is to financially assist Black birth and breastfeeding professionals become licensed certified and/or obtain CECs. Sunday's experience working as a breastfeeding counselor fueled her desire to see more professionals that look like her available to help the community.
Personal Mantra: "...people will forget what you said, people will forget what you did, but people will never forget how you made them feel." - Maya Angelou


---
Anyiese Shanté, B.A., Full Spectrum Doula, Lactation Educator

Always Supported by Aniyese Shanté
Phoenix, Arizona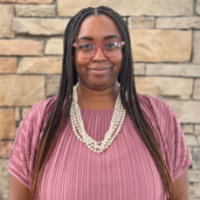 Anyiese Shanté is a holistic family supporter that is passionate about parental experiences.
She studied Early Childhood Education at The University of Arizona and is now a full spectrum doula/birth worker, lactation educator, inclusion expert, community specialist, and activist!
She has interests in combating inequities in health care, dismantling the negative statistics associated with mental health while promoting wellbeing, and increasing the ability and longevity of body feeding!
She volunteers her time serving as a fellowship leader of her group, "Scriptured Sisters," a Board Member, Black Mamas Support Village Coalition Member, Organization Participant, and the Annual Conference Engagement Manager of 4th Trimester Arizona, as the Chief Mama Officer of The Valleys of Phoenix Mamas' Club, and within Peanut's Exclusive Community MVP Ambassador Program (Most Valuable Peanut).
She enjoys public speaking and has experience doing so, both in person and virtually, for various enthusiasms and causes.
She is a native to Arizona that has two amazing children that she breastfed, despite numerous obstacles, and are her main motivators behind her dedication to help other families thrive.
Her goal is to change the inequities in her communities by providing quality care and support to families with an emphasis on their breastfeeding journeys.
Personal Mantra: If you have faith as small as a mustard seed; nothing will be impossible for you! -Matthew 17:20